SUPPORT
please consider it - we can leverage and transform your dollars into memories, art and theatrics.
With our fiscal sponsor SHUNPIKE, your donations are tax-deductible, and depending on your workplace, could actually be MATCHED by your employer! BANG FOR YOUR BUCK! Which goes a long long way for a small company like us.  DONATE NOW!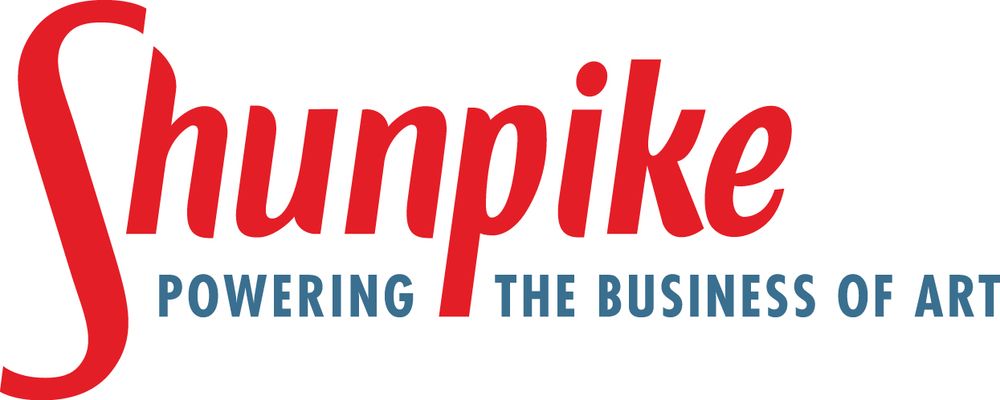 Some SUPPORT recognition: 
Our favorite local nonprofit superhero is embodied by our fiscal sponsor, SHUNPIKE. 
We also give thanks with both hands to 4CULTURE who, in the past, also supported THE MASTER & MARGARITA and ALL our site-specific work since the beginning each projects' development. 4Culture has always been a fine resource for information, contacts, how-to's and ENCOURAGEMENT OF IDEAS for King County artists.
And we very humbly yet enthusiastically thank our donors of the past and present for their belief in our vision and ideas. Whether in the theater, or out - you are the boost in the patootie that reminds us, "Yes, we can, because someone else ALSO believes we can." 
THANK YOU SO MUCH! Our generous donors of the past year include: (if we have inadvertently left you off this list, kindly TELL US so we can fix our oversight!)
Anonymous x 7, Bill Agle, Beth Amsbary, Hugh & Patty Baskin, Chris and Tessa Bennion, Jeff Berryman, John Bianchi, Bob Blazek, John Bradshaw, Tamara Broadhead & Karl Scheer, Patrick Broemeling, Paul Budraitis, Stacey Bush, Margaretta Campagna, Barbara Callander, Rachel Katz Carey, Colleen Carroll, Manuel Cawaling, Anna Cychowska, Ricky Coates, Sam Delson, AJ Epstein, Peggy Gannon, David Gassner, Bill Gilroy and Lisa Duffala, Ariel Glassman, Abigail Halperin, Keri Healey, Brendan Healy & Melissa Rabelhofer, David Hsieh, Monique Kleinhans , Rich Lautzenheiser, Zhenya and Joseph Lavy, Teri Lazzara, Kathy Lindenmeyer, Howard Litwak, Alexis Litzky, Eric Litzky and Janel Apple, Lew & Suzanne Litzky, Christine Longe, Jeff Kunins, Laura & Carl Markley, Kathie Larsen & Cheryl Marland, Jason Meininger, Howard Miller, Elizabeth O'Donoghue, Anne O'Rourke, Sarah Rudinoff, Louis Savage, Sharon Savage, Karen Sitzberger, Ben Stuart, Christian Swenson, Katie Talbott, Jennifer Thames, Gianni Truzzi, Annette Toutonghi, and Kairu Yao
Also - In Memory of Kathy Scharf Newcomer, and in honor of LOVE 888~ THANK YOU.

IN-KIND: Korochka Tavern, Jefferson Park Lawn Bowls Club, West of Lenin Theater, and Theatre off Jackson.
Dear DONORS -
Want to DOUBLE the IMPACT of your support??
Check with your employer - always the best) for Seattle-area matching funds - and as always - THANK YOU. (If you donate thru SHUNPIKE, they may have a link to help!)
  
WHAT HAPPENS WITH YOUR DONATION?
Creation Support / Re CREATION Support  
In our 30+ years of creating and touring, simpletons have produced more than 1500 performances of 50+ plays in six countries on four continents to great acclaim. And this is our 10th year participating in GiveBig, and we are so grateful to the donors who GiveBig to so many. 
in 2019 theater simple was selected by the State Department to represent the US at an international theater festival in Ashgabat, Turkmenistan. We adapted our intimate site-specific Caravan Chronicles for an indoor theater of 800, added 338 subtitles and performed alongside the National Theatres of Kazakhstan, Uzbekistan, Tajikistan and a half dozen others. 
(Rocked it!) 
Since April 2019, we enjoyed a sell-out run of THE MASTER & MARGARITA in Seattle, toured to Canada & Central Asia, and created a tricky interactive murder-mystery with a dream team. 
theater simple's last event was Feb 29 - the world has changed dramatically in the past year plus. These times and events call for resiliency, flexibility and creativity. 
Through our history we have explored how different tactics of storytelling illuminate the human experience; our audiences swept along with us, literally breathing together. That community act of conspiring is powerful. 
We know there are more currencies than cash. Time, attention, and creativity are also valuable commodities. All support you give us now is going to making and reinforcing our community bonds - and these 'investments' in theater simple are actually priceless in their message to us - the story that you also feel this work is valuable. 
So we are planting seeds for future projects and collaborations, wrestling with bills/websites/ logistics and so many 'what-if's'. 
We trust something interesting is going to grow. Thanks for playing in a creative garden with us.
Practical Targets of Support 
$25 - goes to support ZOOM meetings and increased internet  - and when we are working with other artists - goes to coffee cards for them wherever they are
$50 - supports artist stipends as part of our reading series - (the stipends should be double this... working on it)
$100 - fills the extra-large gas tank of our touring van (Nigel! Our Ford Econoline 350 who goes to 11! Passengers, or 5 and a set)  
    Or buys 2 ink cartridges for the printer. 
$125 pays for a month of storage of costumes and props 
$199 - pays for a year of our website registration! 
$350 - pays an artist for their creativity for ONE WEEK of creative development. Cheap at TWICE the price.
$500 covers 1-year membership in one of our professional orgs 
$1000 - pays for registration for a booking conference, flights and maybe a night in the conference hotel. Or pays for a large chunk of rehearsal time/space. (Oh, to have our OWN workshop to leave things at) 
$2500 pays for some wiring time on Wally the Airstream, the centerpiece of CARAVAN CHRONICLES.
$5000  - performance space fees, technical crew fees, transportation fees of composer or musicians, materials to make set, costumes, insurance costs, on-going maintenance, etc., underwriting PWYC performances, or peer workshops... 
This list is actually endless.