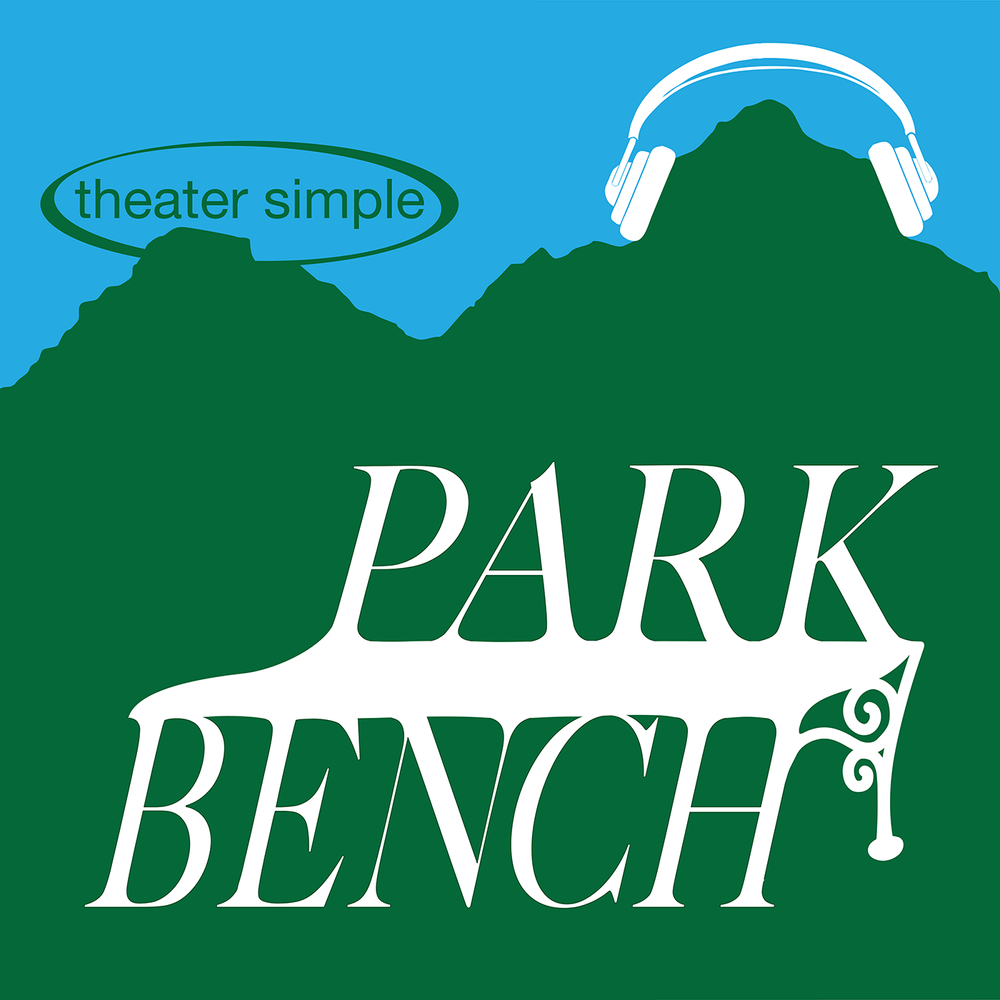 latest episode - Notes 12/20
Welcome to Episode 4 of Covid Conversations, a micro series in theater simple's podcast, Park Bench. For episodes 3 & 4 we are exploring thoughts on being a citizen; citizenship, citizenry and one's culture around these ideas.
Full transparency; Episode 3 dropped on December 14, with this episode slated for publication for shortly thereafter. But as that month saw the growing challenges towards our elections, driving towards the events of January 6th, 2021, the subject of "Being A Citizen" took on a new context. And so with fresh ears, we went back to the editing room.
With that as our backdrop, we've got a kaleidoscope of people from across the country and around the world for you to hear, really diving into a complex conversation.
It certainly brought into the light that being a citizen is not always about a piece of paper, but about being a piece of a community. As we noted in the VOTING podcasts, it was actually quite heartening to hear common notes among these various perspectives.
Our NEW music is the splendid and exceptional work of Brent Arnold and Scott Adams. Check out their work: 
Scott Adams:  birdsmaybite.bandcamp.com    
Brent Arnold: brentarnold.bandcamp.com
FURTHER SUGGESTIONS and RESOURCES to practice your citizenship:
WASHMASKS! https://www.washmasks.org
This mutual aid initiative consists of teachers, school administrators, and arts educators from across Washington who are on a mission to collect/distribute masks for the migrant communities in the state. "Migrant workers are essential workers who are exposed to high-risk conditions due to lack of PPE masks being made available to them. Every meal we eat is made possible by farm workers who work regardless of heat, cold, rain, snow, and now a pandemic." 
CITIZEN UNIVERSITY - https://citizenuniversity.us   Spreading the belief and skills that a strong democracy depends on strong citizens — and that we all have the power to make change in civic life and the responsibility to try. Seattle and across the US.
FOOD BANKS –
MUTUAL AID societies – all over the country – search up "Mutual Aid" + your group of interest
REAL RENT Duwamish https://www.realrentduwamish.org
Live in Seattle? All donated funds go directly to Duwamish Tribal Services (DTS) to support the revival of Duwamish culture and the vitality of the Duwamish Tribe, the ancestral stewards of this area. (Be a good neighbor, won't you?)
The Park Bench interviews were conducted by Llysa Holland and Andrew Litzky (who is also the main editor of Park Bench). 
https://theatersimple.org/support-us
Thanks so much for listening.  If you liked what your heard, and would like to support us, by donating the equivalent of a fancy tea (for Llysa) or coffee (for Andrew) or a drink with us(!!), or even toss a bill into our virtual busker's hat, we'd be grateful. If you don't have those resources right now, we hope you enjoy these as a gift and pass the gift along. (This is a much better option to spread virally than COVID, right?)
AND -We hope to see you on the Park Bench someday. 
Have a seat and tell us your thoughts.  We'll tell the world.