about theater simple 
We make theater. Simple. 
Internationally acclaimed, award-winning theater simple has built a reputation for producing ensemble-based innovative and "impossible" theatrical experiences. Whether in a theater, in a park, 'out of the 'box', and around the world, we aim to create work that surprises and inspires with imagination, vision and moxie. 
Since its founding in 1990 by artistic instigators Llysa Holland and Andrew Litzky, theater simple has presented more than 1,500 performances of 50+ plays in six countries on five continents. Lauded for entertaining, thoughtful, literate, and occasionally jaw-dropping original productions, theater simple can be presented in both traditional theater spaces and more 'out of the box' venues. 
We want to fire up your imagination and impact everyday creativity by meshing together ideas and art, inspiring artists and audiences alike. 
OUT OF THE BOX:  For the last 15+ years, theater simple has created a string of interactive public art events in non-traditional spaces. Frequently site-specific, whimsically located in green spaces, on top of mobile rolling parks or other unique locations, they are uniquely created in collaboration with each community. Frequently featuring cross-disciplinary artists, the works provide opportunities for attendees to contribute to the experience. Past partners include the US Army Corp of Engineers, the heritage-listed Royal Adelaide Botanic Gardens, and organizations ranging from rural to international.
The company has toured extensively, from its home base in Seattle, WA, to theaters and major festivals in the USA, Canada, Australia, Singapore, and Turkmenistan. Along the way, theater simple has been honored with the Grand Prize at the Adelaide Fringe, and showered with 'Best Play' awards and dozens of 'Best of Festival' accolades. 
In Fall 2019, theater simple was honored and thrilled to have been selected by the US Embassy in Turkmenistan to present CARAVAN CHRONICLES (aka Trailer Tales) in the capital city of Ashgabat. Featured as part of the festival of "Theatrical Art of the Epoch of Happiness", organized by the Turkmenistan Ministry of Culture. theater simple was highlighted alongside members of national theaters from Turkmenistan, Kazhakstan, Tajikistan, Uzbekistan, Afghanistan, Iran, Ukraine, Turkey and Russia. The 5-person ensemble of simpletons also conducted an acting/creating workshop with the National Theater School and shared a theater-making workshop at the US Embassy as well, participating in an exchange between Turkmenistan and American theater culture.
Experienced teaching artists, theater simple artist deliver masterclasses and in-depth residencies for both professional peers as well as youth and community members. 
We make theater.
Simple.
If you would like a more downloadable bio with more info, here you are
contacting simpletons
Llysa Holland and Andrew Litzky
artistic instigators
Hiya.
We do it all, from booking, to writing to casting to producing.
We strive to respond as soon as humanly possible
but sometimes life gets in the way of creating,
and vice versa, and it might be a minute.

theater simple HQ
1620 SW Trenton Street
Seattle, WA 98106
001 1 206 784 8647 ext 1
 theatersimpleton [at] gmail.com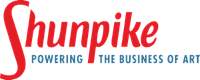 About our fiscal sponsor, because theater simple is POWERED BY SHUNPIKE.
              Shunpike is the 501(c)(3) non-profit agency that provides independent arts groups in Washington State with the services,
resources, and opportunities they need to forge their own paths to sustainable success.(and they have been stalwart supporters and cheerleaders - so you should also support THEM!)